TUV Certification and Testing Agency
As a professional third-party TUV certification testing organization authorized by TUV South Germany and TUV Rhine, UK Testing Certification has its own independent testing laboratory and can provide TUV-CE, mark, CB, GS and other certification services for electronic components, electronic and electrical products.
We have maintained a long-term friendly cooperation with TUV. As TUV's entrusted testing laboratory, we have a complete testing laboratory, sophisticated experimental equipment and senior TUV certification engineers in the industry, which can help your products quickly obtain TUV certification and sell in the European market. We are your primary partner in applying for TUV certification.
TUV authorization qualification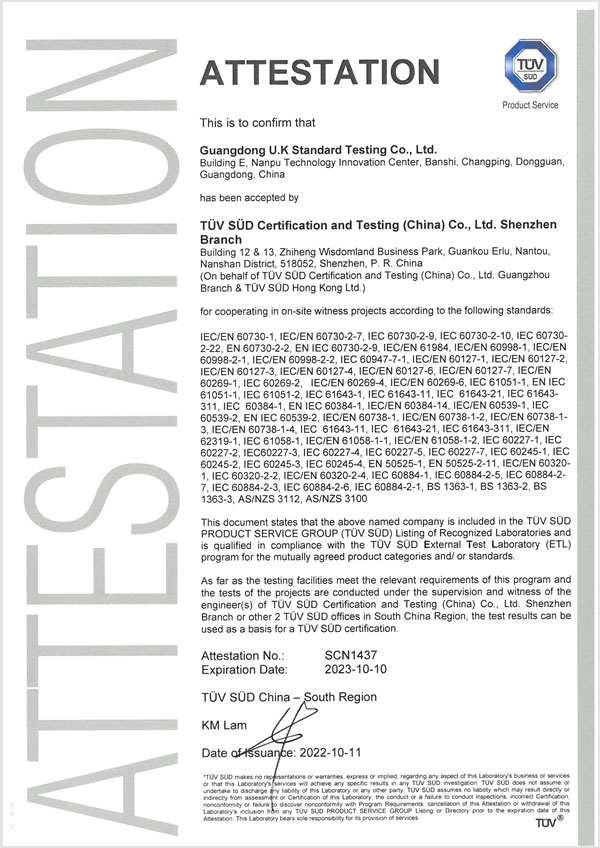 Service advantages
1. Witness the test without sending samples to the TUV organization, saving time and obtaining TUV related certificates quickly;
2. Free pre-test and assistance in rectification, making your costs lower and your products more competitive;

3. TUV South Germany witness test authorized laboratory, skilled application process, rapid response to problems, and close relationship with the licensing agency make the complicated procedures simple and controllable;

4. Provide one-stop services such as product certification fee evaluation, data assistance and sorting, rectification and retesting;

5. All tests were completed in Guangdong UK Laboratory, saving certification costs for enterprises.

Scope of Services
Low voltage fuse, automobile fuse, photovoltaic fuse, fuse holder, fuse, varistor, thermistor, safety capacitor, SPD, lightning protection module, switch, temperature controller, controller, timer, connector, terminal block, plug, socket, appliance coupler, electronic wire, power wire, photovoltaic cable, charging and trolley cable, plug assembly, wire assembly, etc.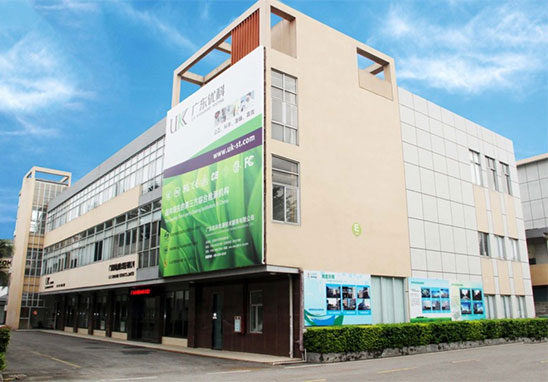 TUV test report/certificate handling process
1. Provide product specifications and circuit schematics to Guangdong Youke Testing Co., Ltd. for quotation;
2. Confirm the quotation, countersign the quotation contract and fill in the application form;

3. Send samples to Guangdong Youke for testing;

4. Guangdong Youke Testing conducts pre-test for products;

5. If the test fails, enter the product rectification process; (If the product test is passed, it will directly enter the next process)

6. TUV engineers went to Guangdong Youke to witness the test;

7. After witness, Guangdong Youke Testing provided test data to TUV;

8. TUV agency shall issue test report and certificate (for TUV-MARK, TUV-GS and other certificates that require factory inspection, factory review is required before issuing the certificate, and certificate report can be issued only after the factory inspection is qualified);

9. Tracking service.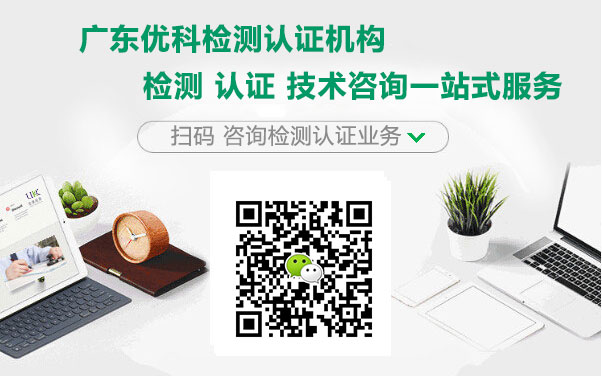 Online Message
If you have any comments or suggestions on our products or services, you can give us feedback through this channel. We will reply to your message as soon as possible!